Why Attend?
Local Cultural Immersion /
Curated itineraries designed with culture and cuisine at their core. Each Retreat is all about food, art, culture, music and local experiences to immerse you in the Retreat city and make you feel like a local for a weekend.
Relationship Building /
You'll be schmoozing all weekend with a collection of members, some you'll know, others you won't but by the end of the weekend your little black book will have expanded with solid business working relationships and a few new friends to boot, too.
Exclusive Access /
Retreats give you exclusive access to the very best each city has to offer. Think pre-opening access, VIP entry and discovery of the unknown from the very best experts on-the-ground. It's the type of access mere mortals can only dream of, which as a member of The House of Beyond, you certainly are not!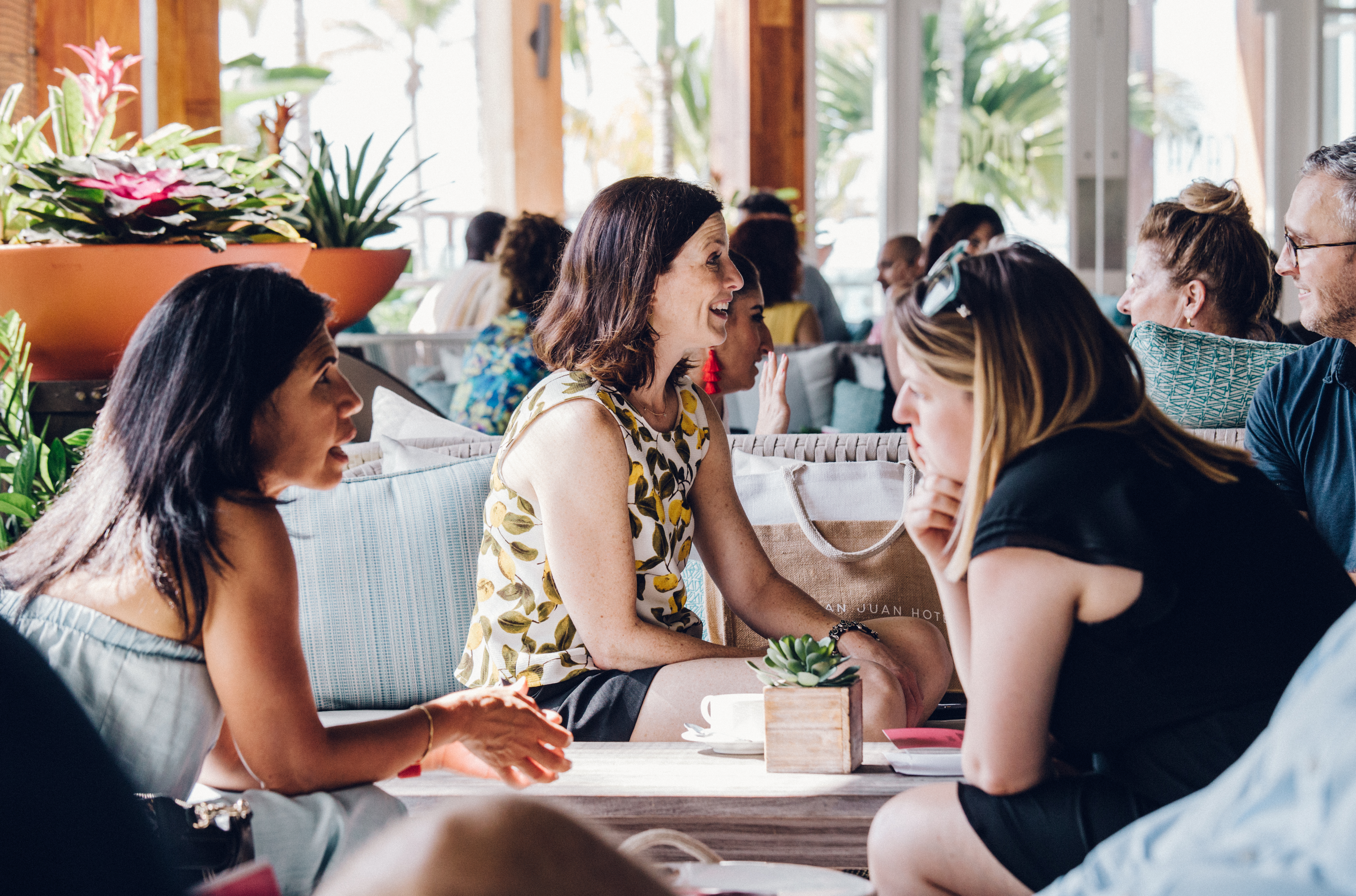 What's Included?
Connect with travel's trailblazers at Retreats. The concept is simple: we aim for a one-to-one ratio of buyers and exhibitors so you can build long-lasting, meaningful relationships over an unforgettable three-day getaway.

A

1:1 speed-dating session

with every Retreat attendee
Exclusive access to

bespoke experiences

Private entry

to the destination's newest attractions

2 nights'

accommodation

3 days

of meaningful relationship building
*Cost does not include flights or ground transfers upon airport arrivals and departures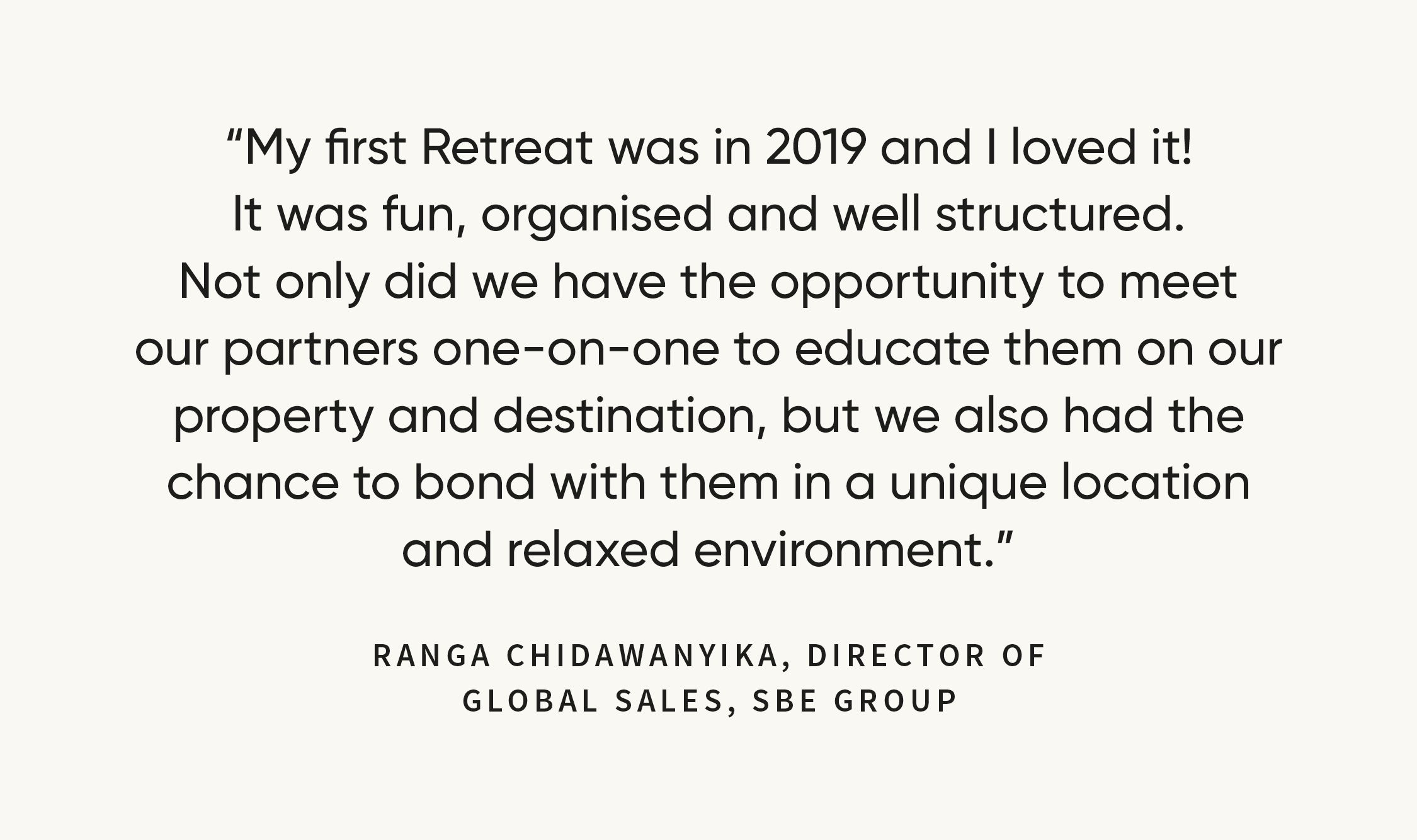 Past Retreats
Puerto Rico 2019

Lisbon 2019

Athens 2020